【Lipstick-shaped inkstick 2.0】 
is modified and co-launched by NOW 4 DESIGN and the only remaining handmade pine soot ink factory in Taiwan — Da Yu Ink Factory. 
The inkstick features a wraparound design, and can be used when it is slid out. 
The clever design keeps your hands clean while you are grinding ink.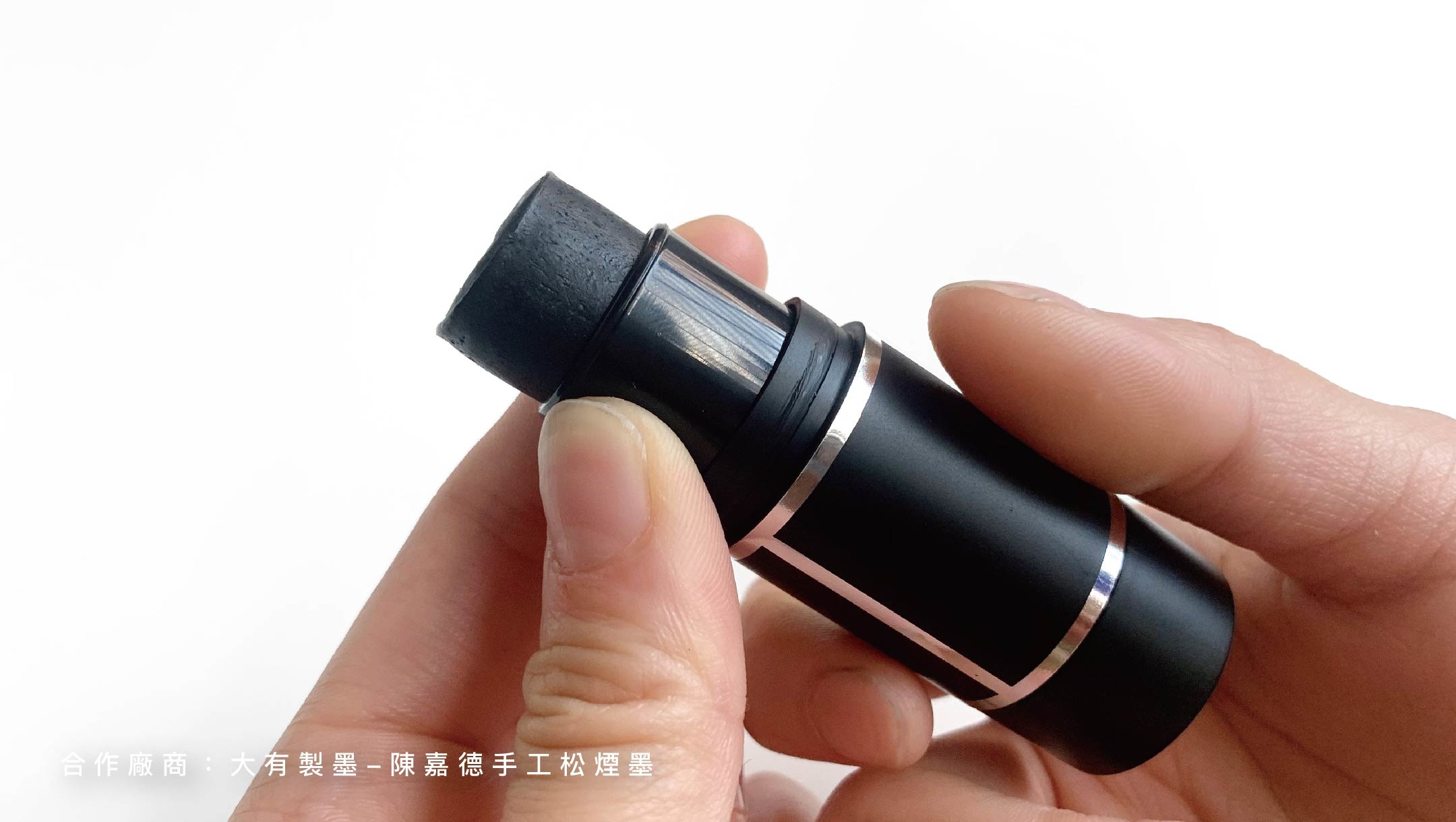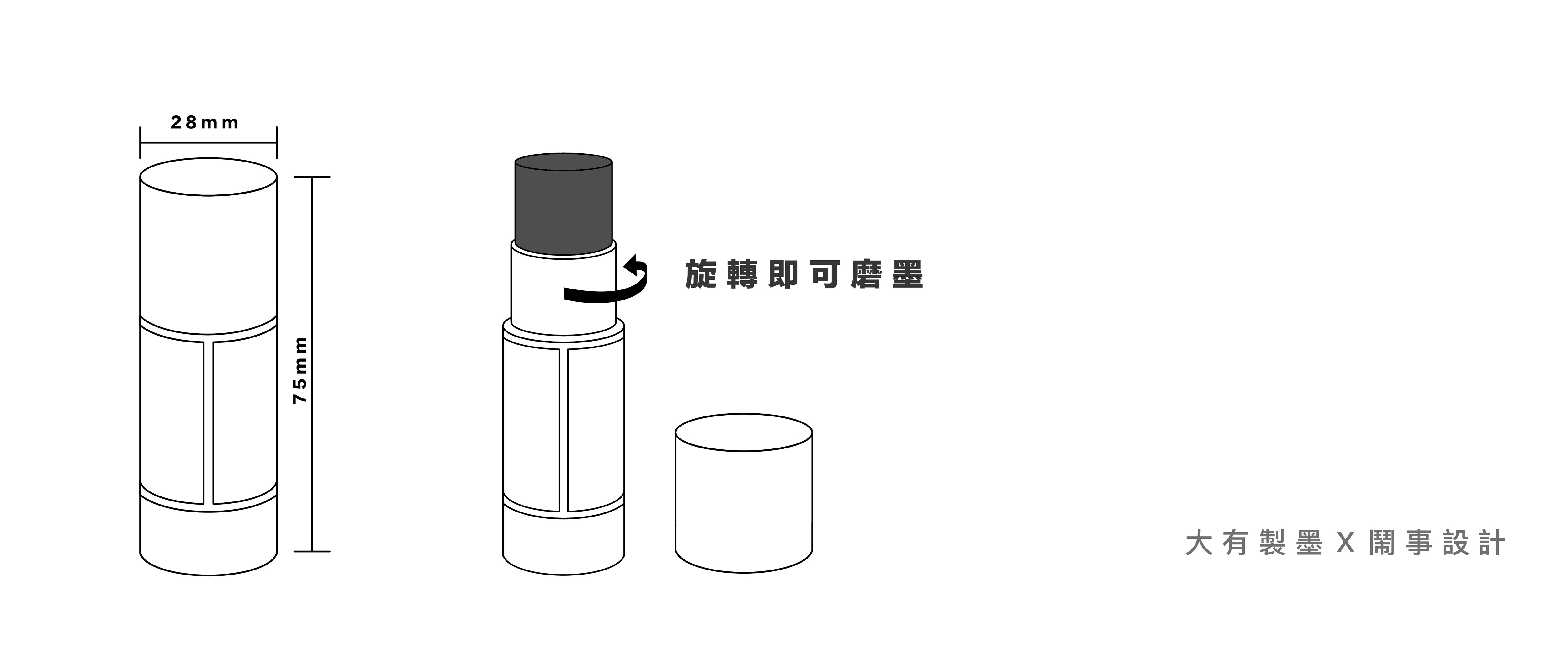 【Partner|Da Yu Ink Factory】
Founded more than 60 years ago, Da Yu Ink Factory has been passed down to the second generation. 
It is the only manufacturer in handmade pine soot ink industry in Taiwan. 
Together with Da Yu Ink Factory, we developed a new ink stick, insisting that every calligrapher use the best ink.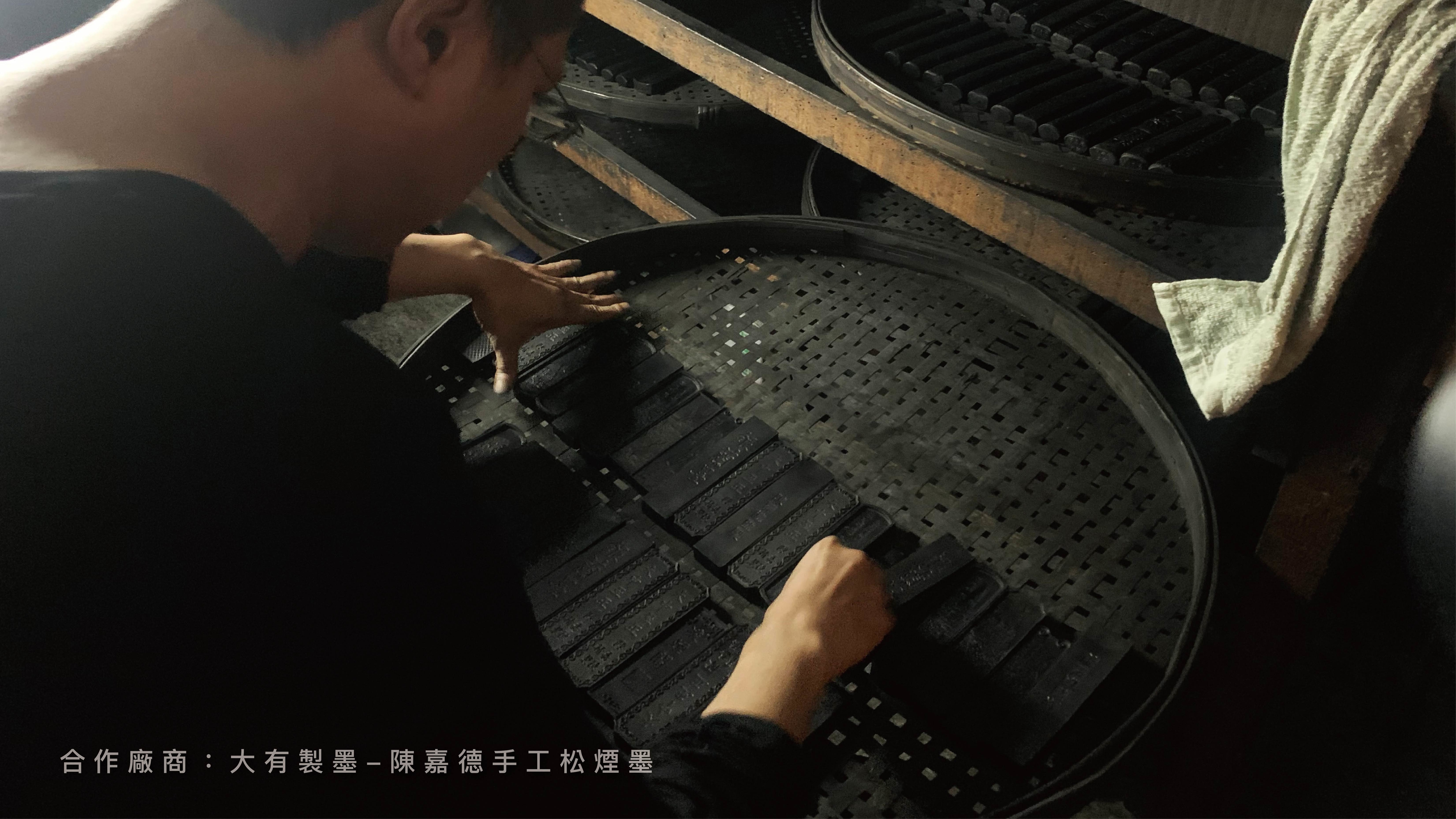 Lipstick-shaped shell material:plastic
Dimension:28x28x75mm
Ink stick material:pine soot, musk, borneol, cowhide glue