【Brass paperweight】
The design of the paperweight is based on interlaced triple lines stripes.
Triple parallel lines represent claw scratch marks of beast paw. 
The ancients utilized them to record their lives and identify safe directions.

As time goes by, they gradually become the origin of Chinese hieroglyphic 「紋」(wen) and 「文」(wen).

The character is further extended and transformed to the shape of paperweight.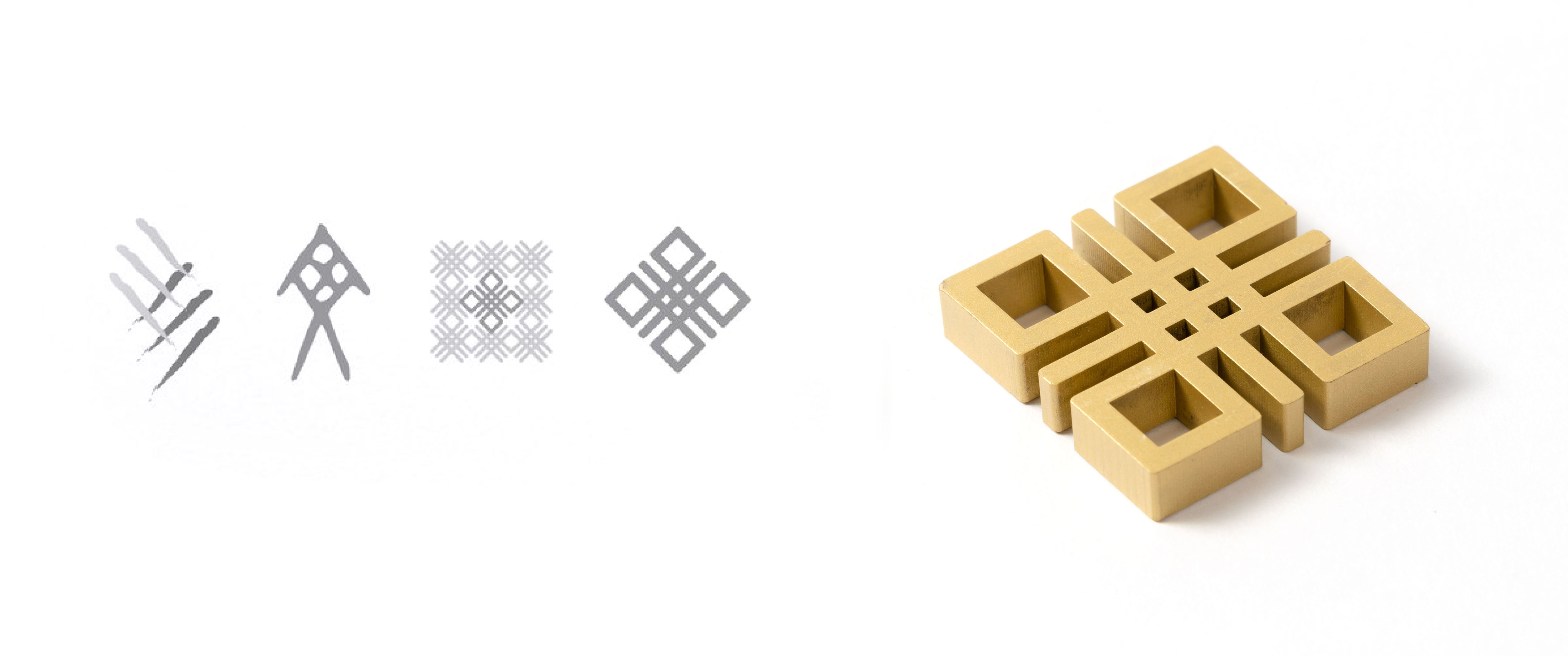 Material:brass
Dimension:4.5cm x 4.5 cm x 0.8 cm